There is always discussion about finding inspiration for color and design all around you. I came across two great images today looking through the latest CB2 catalogue. CB2 is the hip younger sibling of Crate and Barrel. It's less expensive, cheaper and more modern.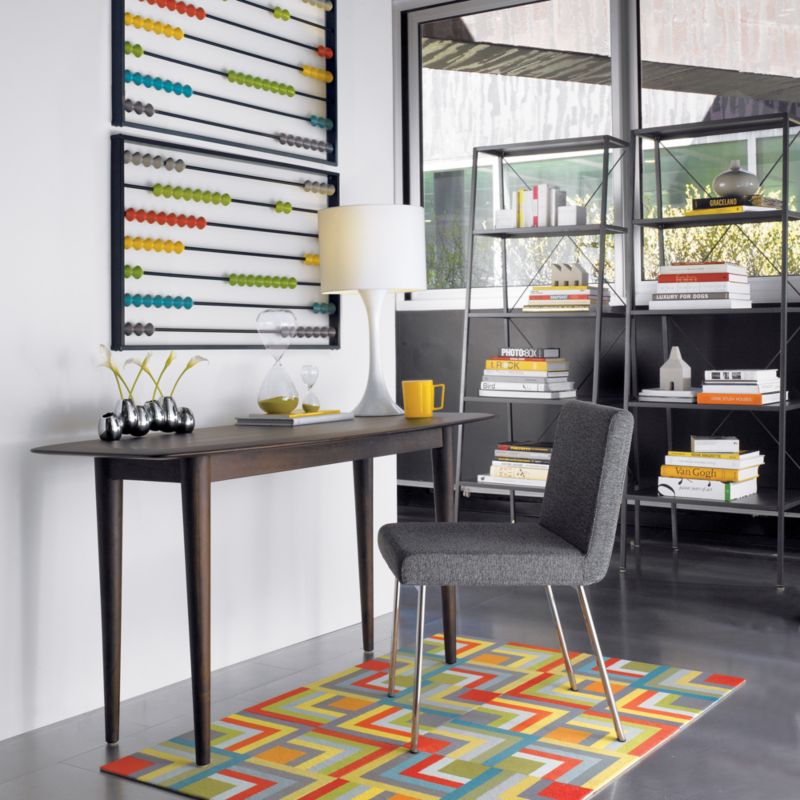 The flor tiles look just like bento box blocks to me. The giant abacus on the wall would make an awesome quilt.
What about this rug? It looks like cobblestones with the shadow of the lamp post falling across them.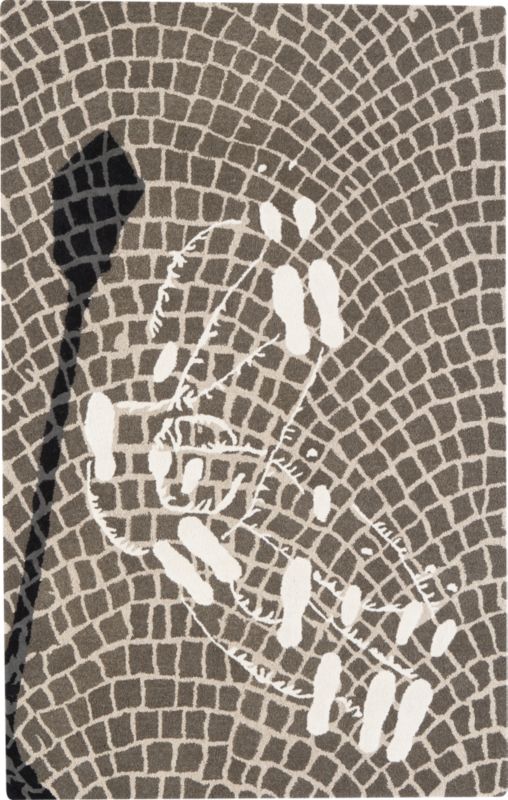 Those cobblestones would be a total PITA to piece, but you could probably substitute a subway tile or patchwork pattern and still do the shadow effect. You could applique a paint puddle and footprints or let your kid walk through paint and then walk on the quilt for that improvisational element*. Ah, something to aspire to!
There was a terrific bedspread in the catalogue too, but I can't find it online. It reminded me of the sugar pop fabric.
*Those footprints remind me of what the floor looked like after Baby Girl stomped through the exploded sour cream. We were at Target on Thursday and the clerk dropped my sour cream. The container broke and splattered across the floor. Baby Girl immediately came to investigate and walked through it before I could stop her.